Get our brochure
Learn the details of the Certified Digital Marketing Professional program, including the syllabus, schedule, and course fees.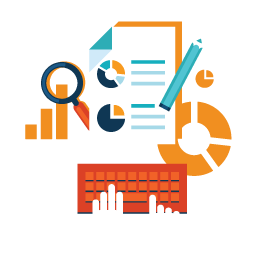 "Towards global certification, strategic process, and implementation I would strongly recommend this training for every marketer who is looking towards the digital space." Kankipati Kishore
Digital Marketing Strategist
"The Professional Diploma in Digital Marketing covered a lot of content in a short space of time. It provided a variety of skilled presenters and gave students the chance to interact and work together throughout the course."
Aidan Mercer
Bentley Systems
"The course helped me gain a thorough understanding of Digital Marketing and enabled me to provide my clients with a complete through-the-line brand communications strategy." Jaques Van Der Merwe
DraftFCB