How to Get Hired as a Digital Marketer in the Philippines Part 1
Digital marketing is a specialized skill that is highly prized by companies across different industries. If you are pursuing a career in digital marketing, you need to stand out against competing candidates. But what exactly do agency heads and digital marketing managers in charge of hiring new staff look for when interviewing potential diital marketers? We asked some of our DMI lecturers who are also digital agency heads for their opinions.
1. What qualifications or skills are you looking for when hiring?
KanKan Ramos-Lim, Digital Director, Arriba Digital and former Head of Social Media of Havas Ortega: "A graduate of a marketing or advertising degree, minimum 2 years experience in the marketing/advertising field (not necessarily in digital marketing), a skilled communicator, and with strong interpersonal and presentation skills."
Laszlo Lim, Managing Partner, Digital Endeavor and former Director of Planning of Havas Ortega: "More that qualifications, there are certain qualities that I look for when hiring or interviewing people. First is the ability to comprehend the situation / question; thinking is important. Related to this is my second requirement: the ability to have a POV. Rather spew off canned answers, it is always good see how candidates tackle a problem and inject a bit of personal insight."
Bernard San Juan III, General Manager, TrueLogic Online Solutions: "The skill match of course goes without saying. But we particularly value people who have proactively improved their skill sets without relying only on their company to provide them opportunities for learning. Digital marketing requires a lot of proactiveness because it changes all the time, and so 'sharpening the saw' is a consistently required discipline. You can find this quality in people that consistently read, exercise or play sports regularly, have physically challenging hobbies, and so forth."
2. What traits or characteristics are important to be successful in digital marketing?
KanKan: "AGILITY, passion and willingness to LEARN new things, ANALYTICAL thinking, willingness and wanting to ADAPT, TEAM PLAYER, CREATIVE thinking, problem solver."
Laszlo: "Be OPEN but have a POINT OF VIEW. They seemingly oppose each other, but it is important in (digital) marketing to have a starting point (your POV). Along the way of discovery / learning, you also have to be flexible enough to accept other people's input, and not solely stick to your own thoughts."
Bernard: "A lot of caring, a surplus of curiosity – things are always changing; no fear of learning or technology; strong communication skills (digital marketing is not difficult to understand, but it's hard to explain and share); proactive – you cannot react to digital trends, you have to anticipate them; creativity – the most effective digital strategies are often out of the box."
3. Are our colleges and universities producing graduates with skills you need in digital marketing?
KanKan: "Yes and no. Yes because you can learn the basics of marketing in college but not the intricacies of digital marketing. It would help the graduates if at least the basics of digital marketing are part of the curriculum."
Laszlo: "With any job, experience will always be the best teacher. I think our universities should prepare the candidates for the work place, as well as basic skills. The specialization can be learned along the way."
Bernard: "Unfortunately, our institutions, even the most respected ones, do not produce turn-key digital marketers.  They will graduate with 1 to 2 essential skills in their toolkit (out of 10 that they might need), such as HTML and CSS, visual communication, statistics (for analytics and A-B testing); but never everything."
4. Will training and certifications in digital marketing give job candidates an edge?
KanKan: "DEFINITELY. Basic knowledge in the principles and structure of digital marketing is a plus for candidates. From my experience, when hiring people that do not have a background in DM, training them takes a lot of man hours. Turnaround time in creating campaigns is very slow."
Laszlo: "Training is a definite plus – it gets a lot of the basics out of the way. Concepts, jargon, technical terms are all part of the learning curve that a newbie has to come to master before they can even move on to more difficult tasks."
Bernard: "'In the land of the blind, the one eyed man is king.'  I quote this line because in a country where there are no BS Digital Marketing graduates, your trained and certified candidates are your best candidates. First, it demonstrates the curiosity and proactiveness for learning that are essential to thriving in the industry. Second, they are not strangers to industry verbiage and concepts making their learning curve significantly shorter than everyone else. Third, the teaching experience for people that have taken digital marketing courses is more gratifying because their eyes light up when they see a concept they've learned applied to practical use. We have often hired people that have no college degrees, but a few digital marketing courses on their belts because it reveals their passion for the industry and their curiosity."
Heinz is the Program Director of DigitalMarketersHQ (DMHQ) and President of Learning Curve, the Education Partner of the Digital Marketing Institute (DMI) in the Philippines. He is an Internet and technology media pioneer, publishing and editing print and online content since the late 90s.
About us and this blog
DigitalMarketersHQ (DMHQ) is the Education Partner of the Digital Marketing Institute (DMI) in the Philippines. Follow our blog to learn about industry trends, best practices, and digital marketing training and careers.
Ask for our brochure

Learn more about the Professional Diploma in Digital Marketing program and how it can help you become a better digital marketer.
Subscribe to our newsletter!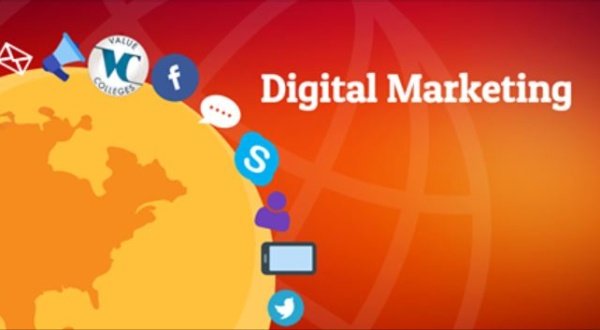 DMI joins Duke University, MIT, UCLA, etc. among the best value digital…