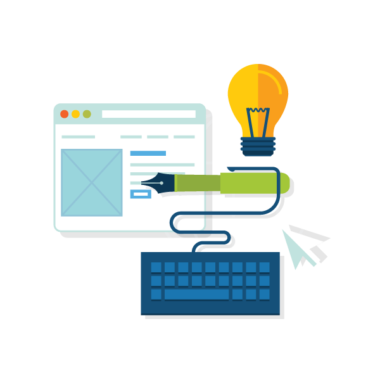 Professional Diploma in Digital Marketing
Get a solid foundation in digital marketing! Learn from the world's #1 certification course, now in the Philippines!
The Professional Diploma in Digital Marketing is for anyone who want to pursue a digital marketing career or use digital marketing for business. It is suitable for professionals and entrepreneurs of all levels and disciplines. It is the only internationally-recognized digital marketing certification available in the Philippines.
With over 15,000 graduates worldwide, the Professional Diploma in Digital Marketing is the world's most widely taught, industry-accredited certification course in digital marketing. You will learn strategies, case studies, and practical applications to help you launch more effective campaigns.
The Digital Marketing Institute (DMI), based in Europe, is the world's leading professional institute in the field of digital marketing. With over 15,000 graduates across 80 countries, DMI serves as the international certifying body for digital marketing professionals worldwide.
Industry Trends
Get updated on industry news and statistics. As DMI constantly updates its syllabus, including major upgrades every year, you will learn only the latest trends, techniques, and tools in digital marketing.
Case Studies
Find ideas and inspiration from case studies and best practices from top global brands. Our team of lecturers will share their vast experience running digital marketing campaigns for local and regional clients.
Business Strategies
The course puts major emphasis on proven business and marketing strategies that you can immediately apply regardless of your company size or industry and that will remain relevant in the ever-changing digital landscape.
Class Interaction

The live classroom format with an ideal lecturer-teacher ratio gives you plenty of opportunities to ask questions, clarify issues, and learn from both lecturers and fellow students.
Practical Exercises

To reinforce learning, each module includes 20 practical exercises that are assigned before each class and answered, presented, and discussed as a class, in groups, or as take-home assignments.
Exam & Digital Plan

Aside from the validation exam to be taken at any Pearson VUE test center as a requirement for the Professional Diploma, students have an option to present their digital marketing plan, which will be critiqued by our experts.
100
Global Education Partners
This course will guide you through over 40 hours of in-depth learning in the major disciplines of digital marketing, including digital advertising, social media marketing, SEO, PPC, email marketing, mobile marketing, analytics, and planning. The Professional Diploma in Digital Marketing program will give you a solid foundation in digital marketing.
The full course is covered in 10 modules spread across 10 weeks, handled by industry practitioners trained by DMI. The program is validated by the Syllabus Advisory Council, made up of international experts from Google, Facebook, Twitter, Microsoft, LinkedIn, Omnicom, Ogilvy, WPP, IBM, and Vodafone.
Enroll in the world's #1 digital marketing program!
Boost your career, expand your business, and join 15,000 elite graduates of the Digital Marketing Institute
Learn more about the Professional Diploma in Digital Marketing. Enter your details in the form on the right to get our brochure for complete details.
Format: Classroom Training
Course Fee: Php80,000+VAT
(early bird and group discounts, plus installment plans, available)
"Towards global certification, strategic process, and implementation I would strongly recommend this training for every marketer who is looking towards the digital space." Kankipati Kishore
Digital Marketing Strategist
"The Professional Diploma in Digital Marketing covered a lot of content in a short space of time. It provided a variety of skilled presenters and gave students the chance to interact and work together throughout the course."
Aidan Mercer
Bentley Systems
"The course helped me gain a thorough understanding of Digital Marketing and enabled me to provide my clients with a complete through-the-line brand communications strategy." Jaques Van Der Merwe
DraftFCB