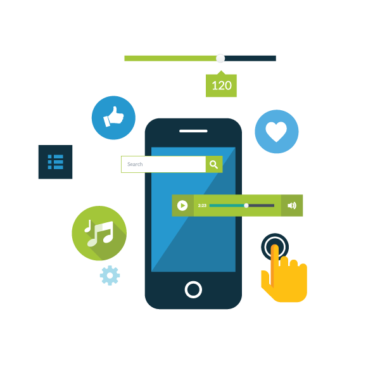 Professional Diploma in Mobile Marketing
Build your expertise on mobile marketing practices, from SMS and MMS marketing, to responsive website design and mobile gamification.
The number of smartphone users is continuously growing and it far outnumbers PC users, which is why the possibility of reaching the audience of this channel should not be ignored. Mobile marketing creates stronger user experiences that extend beyond the standard banner ad, which can be easily overlooked on a mobile screen, which gives greater possibility to reach the targeted audience anytime, anywhere.
With the Professional Diploma in Mobile Marketing you will learn essential skills and techniques that will enable you to achieve your business goals and fully engage a mobile audience.
Acquire skills in essential mobile specialisms including mobile site design, app development, multi-channel marketing and mobile commerce.
The Professional Diploma in Mobile Marketing is rooted in a firm analytical context, and you will learn to measure and report on campaigns in order to iterate and enhance campaign effectiveness.
Mobile Apps & Games

You will learn about the key stages in the mobile app development process, and gain an understanding of the main characteristics of mobile apps. You will also learn how to take advantage of mobile games to target and incentivize your target audience.
Mobile Advertising

You will learn about the different advertising channels to which you can allocate your digital ad spend, such as video and in-app ads, and the various ad formats you can use as part of an optimized mobile advertising campaign.
Mobile Messaging

You will learn about push messaging, and how it functions as part of an active mobile marketing engagement strategy. You will also learn how a mobile messaging campaign is developed, executed and optimized.
Enroll in the Professional Diploma in Mobile Marketing
Learn to engage and transact with a broader mobile audience in a relevant and adaptable way
Format: Online Training
Course Fee: US$2,455