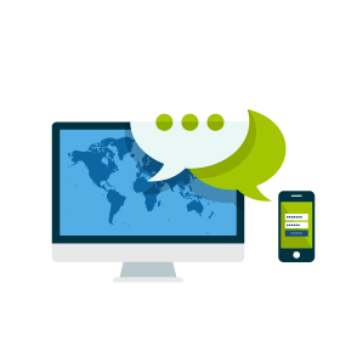 Professional Diploma in Social Media Marketing
Advance your career in social media marketing with the global certification standard in digital marketing
The Professional Diploma in Social Media Marketing will equip you with all of the essential skills you need to successfully leverage social media as part of your general digital marketing strategy and achieve your business goals.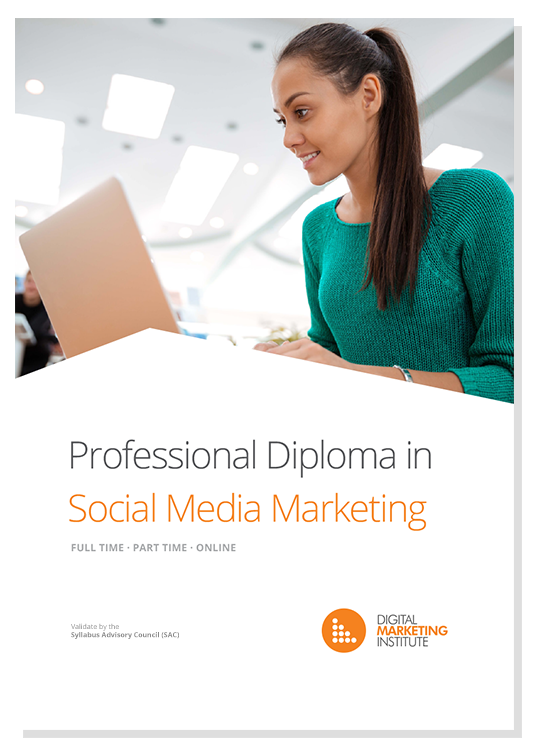 Flexible study options
Whether you are studying at home, or on a tablet on your way to work, you can enjoy 24-hour access to video lectures, slide presentations, practical exercises, quizzes and a supportive student network. Never fear missing a class again.
Internationally Recognized Accreditation
The Digital Marketing Institute is the global certification standard in Digital Marketing, producing more graduates trained to a single digital standard than any other certification body.
Social Media Management
We bring together the world's leading digital brands and agencies to review and approve your syllabus and course content. We work with companies such as Google, Facebook and Twitter to define a syllabus that will develop your digital career.
Experience the Global Standard
Our courses are taught in over 80 countries around the world and we have trained more graduates to a single digital education standard than any other certification body.
"Towards global certification, strategic process, and implementation I would strongly recommend this training for every marketer who is looking towards the digital space." Kankipati Kishore
Digital Marketing Strategist
"The Professional Diploma in Digital Marketing covered a lot of content in a short space of time. It provided a variety of skilled presenters and gave students the chance to interact and work together throughout the course."
Aidan Mercer
Bentley Systems
"The course helped me gain a thorough understanding of Digital Marketing and enabled me to provide my clients with a complete through-the-line brand communications strategy." Jaques Van Der Merwe
DraftFCB
Enroll in the Professional Diploma in Social Media Marketing
Format: Online Training
Course Fee: US$2,455
Develop a detailed understanding of key social media specialisms including content marketing (both creation and distribution), and the social media platforms on which you can promote this content, such as Facebook, Twitter, LinkedIn, Google+ and YouTube. Learn how to develop and execute a detailed social media marketing strategy that will enable you to increase your brand visibility and convert more customers.