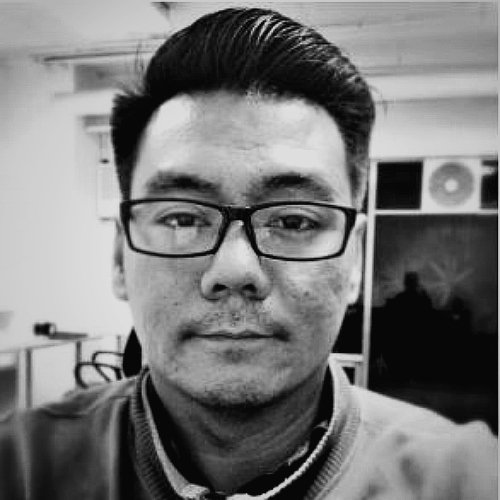 Laszlo Lim started his career in Marketing at Yehey! At that time, the small company was a portal focused on providing information on everything Filipino. He started as a Channel Editor, handling the Lifestyle & Entertainment sections, creating and curating content, as well as establishing business partnerships with other publishers.
After two years, he was promoted to head the Channels Department, expanding his role to oversee all content and services provided by the Portal. Two years later, his task shifted to Business Development and product creation, as the company transitioned to a Digital Marketing Agency.
In 2010, Laszlo was tasked to head the Sales team as well as the Strategic Planning for the group, winning businesses in the Pharmaceutical, Automotive, FMCG, Restaurant and Healthcare industries.
After a brief stint with Rappler, as the Head of Sales & Marketing, he headed back to Agency life with Havas Media Ortega as Business Unit Director.
As the Director of Planning at HVMO, he sought to create meaning by understanding consumers, thoroughly immerse in brands, and comprehend market data. His mantra: DATA + INSIGHTS + STRATEGY | STORIES. EXPERIENCES. MEANING
At the start of 2016, it was Laszlo's resolve to try and jump into an entrepreneurial role and is currently the Managing Partner at Digital Endeavor Inc., where he seeks bring the digital discussion to higher levels, and find real solutions to business problems. Andrew Quartey
Spidaworld
"All their lectures are practitioners with the knowledge of the best techniques and latest trends in the market, some of their practitioners have done digital marketing work for British Airways, Microsoft, NHS, Toshiba and so on." "The programme was excellent and addressed all the needs of a relative beginner like myself, being taught by industry practitioners meant even those students in class who were more digitally savvy got a lot out of it." "The course was executed with precision. As a student, I felt I had the best of everything – venue, lecturers, and curriculum. The course is structured in a way that allowed me to make connections and really understand the core concepts that were taught." Silvana Landa
Burt's Bees & Trilogy
"I absolutely loved the course. I feel I got exactly what I was looking for and feel inspired to continue my path to furthering my career in this amazing and fast growing industry."
"During the year, we've managed to quadruple our Facebook fans, becoming the number one entertainment Facebook fan page in the country – a direct result of the work inspired by each class. I would leave every night with a notepad full of tips, tricks and ideas! No matter what line of business you're in, this course is essential to understanding the potential of social media and digital marketing as a whole in today's business world." Jaques Van Der Merwe
DraftFCB
"The course helped me gain a thorough understanding of Digital Marketing and enabled me to provide my clients with a complete through-the-line brand communications strategy."
Aidan Mercer
Bentley Systems
"The Professional Diploma in Digital Marketing covered a lot of content in a short space of time. It provided a variety of skilled presenters and gave students the chance to interact and work together throughout the course." Kankipati Kishore
Digital Marketing Strategist
"Towards global certification, strategic process, and implementation I would strongly recommend this training for every marketer who is looking towards the digital space."