Digital Marketing Courses
DMI offers the most complete suite of digital marketing courses, from the foundational to the more specialist courses. It is also the only training provider that has a post-graduate and a masters program in digital marketing.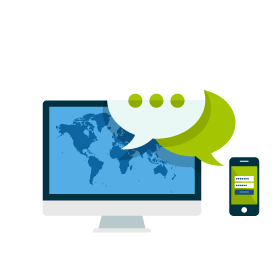 Get a solid foundation in digital marketing!
The world's only digital selling certification program for sales professionals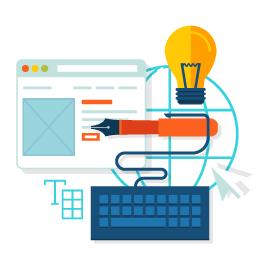 Advance your career in social media marketing.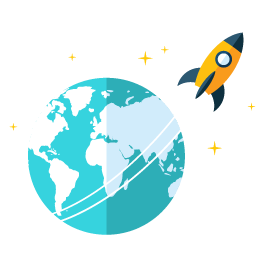 Build your expertise in mobile marketing practices, including mobile sites, apps, and messaging.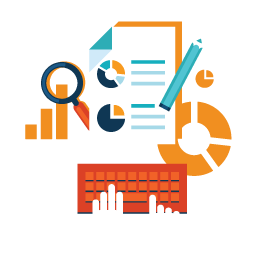 Specialize in search engine optimization and pay per click advertising.
Learn how to successfully drive your organization's digital marketing activity.
Comprehensive Curriculum
You will get 30 to 40+ hours of training in all areas of digital marketing.
Validated Syllabus
The syllabus is validated by industry leaders worldwide to make sure it is relevant and up-to-date.
Global and Local
Our curriculum follows a global standard but also incorporates relevant local case studies and examples.
Topnotch Lecturers
Our lecturers are industry veterans running digital marketing campaigns on a daily basis.
International Testing
Your qualifications are assessed through rigorous exams taken at Pearson VUE test centers.
We teach both strategies, case studies, and practical applications using DMI's framework
Our courses are exclusively designed by digital marketing professionals and approved by the Digital Marketing Institute's Syllabus Advisory Council, which includes Google, Facebook, Microsoft, LinkedIn, Twitter, PayPal, and top digital agencies. This ensures you are receiving the most up-to-date information available during the course of your studies.
We endeavor to make sure we are delivering the best possible qualifications for would-be digital marketers. Our professional diploma programs are the most widely taught, industry-accredited available in digital marketing.
Expert Lecturers

Our lecturers are carefully selected for their digital marketing experience and teaching skills. They have been trained by DMI on course content and delivery.
Maximum Interaction

Our students have plenty of opportunities to ask questions, answer practical exercises, do group work, and learn from each other.
High Ratings

Both our programs and our lecturers get high marks and positive feedback. 92% of DMI graduates said the program has made a positive impact on their careers.
Kickstart your career or boost your business with our Professional Diploma in Digital Marketing. This is DMI's flagship course designed to give you a solid foundation in digital marketing. Whether you are a marketing professional who wants to upgrade your skill set, a business owner who wants to expand online, or a complete beginner, this diploma is perfect for you.
The Digital Marketing Institute also offers post-graduate and masters programs as well as more specialized courses. We have a clear career path for those who want to take more advanced degrees or in-depth training, so you can increase your knowledge and skills as you gain more experience in your digital marketing career. Andrew Quartey
Spidaworld
"All their lectures are practitioners with the knowledge of the best techniques and latest trends in the market, some of their practitioners have done digital marketing work for British Airways, Microsoft, NHS, Toshiba and so on." "The programme was excellent and addressed all the needs of a relative beginner like myself, being taught by industry practitioners meant even those students in class who were more digitally savvy got a lot out of it." "The course was executed with precision. As a student, I felt I had the best of everything – venue, lecturers, and curriculum. The course is structured in a way that allowed me to make connections and really understand the core concepts that were taught."